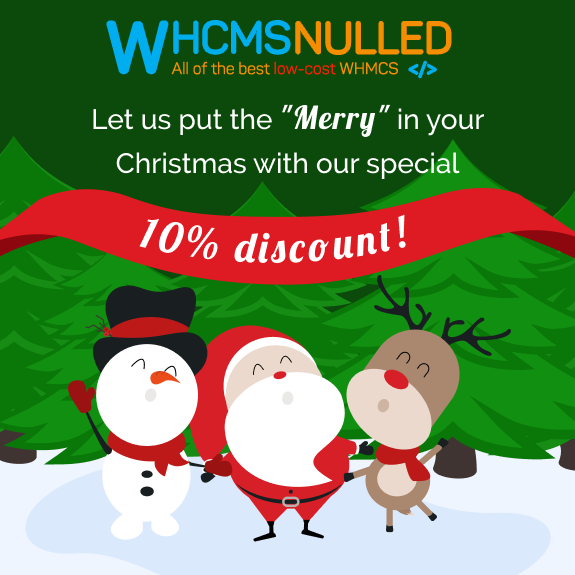 With each unique snowflake touching the ground, the most magical season of the year filled with happiness, joy and tranquility approaches faster – Christmas! Please accept the warmest wishes from the whole ModulesGarden team, followed by words of deep appreciation for your absolute trust in our services and helping us grow with each day. We hope that this holiday season brings you quality time spent with friends and family and well-deserved rest from professional duties, only to begin the new year reinvigorated and ready for action.
Before we all sign off to enjoy the festivities, you may want to take a look under your Christmas tree – we've managed to squeeze in one more gift for you down there!
Santa Claus may have had a hand in this little mission, as he made it his priority to put a huge smile on the faces of all our clients this year. Don't wait until Christmas Eve to unwrap this one – the merry 10% discount on our whole WHMCS product offer you will come to find becomes applicable today and remains at your disposal until the end of January 8th, 2023!
Promo Code: JollyXmas2022
Just one more hint: once you put the annual licenses of all desired WHMCS modules to your shopping cart, the magical Christmas Promotion will automatically combine with other bargains, including, but not limited to Bulk Order Discount as well as time-limited offers: Deals Of The Week and Deals Of The Day. All you need to do is enter the promo code in the checkout and you're all set!
Christmas is also the time of understanding, so let us kindly inform that our support services may not be as active during the last week of December and the first of January as they usually are. Our team too will be enjoying the holiday with their relatives and friends, only to come back more motivated than ever in 2023!